About Inventory Management System
---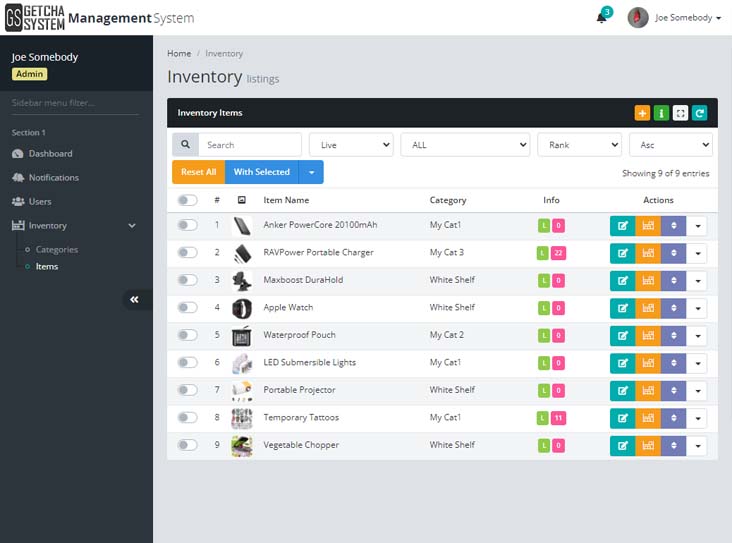 Are you tired of the chaos and inefficiency in managing your inventory?
Look no further! Our cutting-edge inventory management system is here to revolutionize the way you handle your stock.
With our seamless and intuitive platform, you can effortlessly track, organize, and optimize your inventory, saving you time, money, and headaches.
Say goodbye to manual spreadsheets and welcome real-time data synchronization that keeps you informed about stock levels, sales trends, and reordering needs.
Our system is designed to streamline your operations, prevent stockouts, and boost your overall efficiency.
Experience the power of our inventory management solution and take control of your inventory like never before!
---
Features of the Inventory Management System
---
---
Steps to activate the Inventory Management System
---
Access Getcha System by Signing In OR Signing Up .
If you prefer not to Sign Up yet, you can choose to access as a Guest in the Sign In page.
Go to Plugins > Inventory Management > Details > Activate
Then, you will be able to use this Inventory Management plugin in the Getcha System.